This is a year of transition for me—from Milburn Creative/A Full-Service Advertising Design & Promotions Studio, to simply Milburn Taylor/Graphic Communications & Consulting specializing in Cartoon Art & Humorous Illustration.
My goal is to continue providing highly personalized services and to have more time to produce the kind of art I've enjoyed creating for clients for so many years: Cartoon Art and Humorous Illustration.
Also I'll be creating new art and merchandise to market through The Humor Gallery (coming soon!). I'll be offering everything from single cartoons, to cartoon eBooks, to original art to prints and posters for purchase, and other things fun!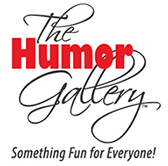 Be sure to visit this site often because from time to time I'll be offering FREE sketches/drawings created for the web. Higher resolution images for print will also be available for purchase.
Stay tooned—2019 should be an exciting and fun year for everyone!