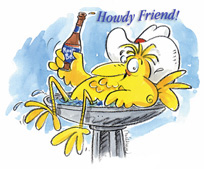 Cartoon Art and Fun Illustrations are ideal marketing and communication tools.
Humorous art can help you break through advertising clutter, bring smiles, build goodwill, and help make your message unforgettable!
Contact me today to discuss your upcoming needs, and explore the many ways I can help you Promote it! Say it! Sell it! with a touch of humor. (Read more at the bottom of the page.)
APOLOGIES… I'm rebuilding my portfolio, and it will be back up in a few days.
Thanks! Milburn
In the meantime…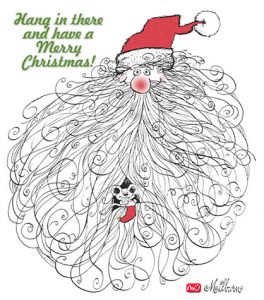 Typical applications for humorous art include:
Power Point presentations
Educational materials
Newsletters
Greetings
Advertising: posters, brochures, logos, billboards, etc.
Promotional products
Personalized gifts (caricatures)
And for many other uses.
Adding a "touch of humor" to your marketing mix would be similar to the way newspapers are structured:
A page or two of comics add balance to the rest of the paper.
The same idea applies to most news media — a lot of news balanced with human interest stories along with features that bring smiles.
In summary…
Cartoon art is a fun, friendly, and effective way to deliver your message.
Humor makes selling your ideas, products and services more memorable.
Humorous art works especially well with sensitive topics.
Lighthearted communications shows that your business is not "all work and no play."
Humorous llustration and cartoon art bring smiles to employees and customers.
A little use of humor  helps make you and your company more likeable.
Humor works!
My cartoons and illustrations are produced in a variety of styles and techniques—whatever works best for your needs:
Pencil/halftone
Ink/line art
Prisma Color
Watercolor
Adobe Illustrator/VectorAdvertising: posters, brochures, logos, billboards, etc.